Dwarf Wall Greenhouse with Porch
Written on: 9 September 2022 By Daniel Carruthers
There's always debate at Cultivar HQ before a show season commences as to what type of greenhouses we're going to take to the shows. With such a wide range it makes for interesting conversation. Whilst dwarf wall greenhouses are popular it's quite a big undertaking to build a wall, particularly when you consider a garden show might only last a week before everything has to be dismantled again. But at this year's Hampton Court Show we went the extra mile to show one of our more impressive porch greenhouses on a dwarf wall. We also offer a choice of materials so having decided to build a wall to put the greenhouse on there's still decisions to be made about what material to use. In this instance we chose to go for all aluminium, rather than the combination of Accoya and aluminium. Like the classic Victorian greenhouses this has a 45 degree roof pitch and narrow pane centres. Circulation is important at shows so an extra door to the end gable makes the structure more accessible.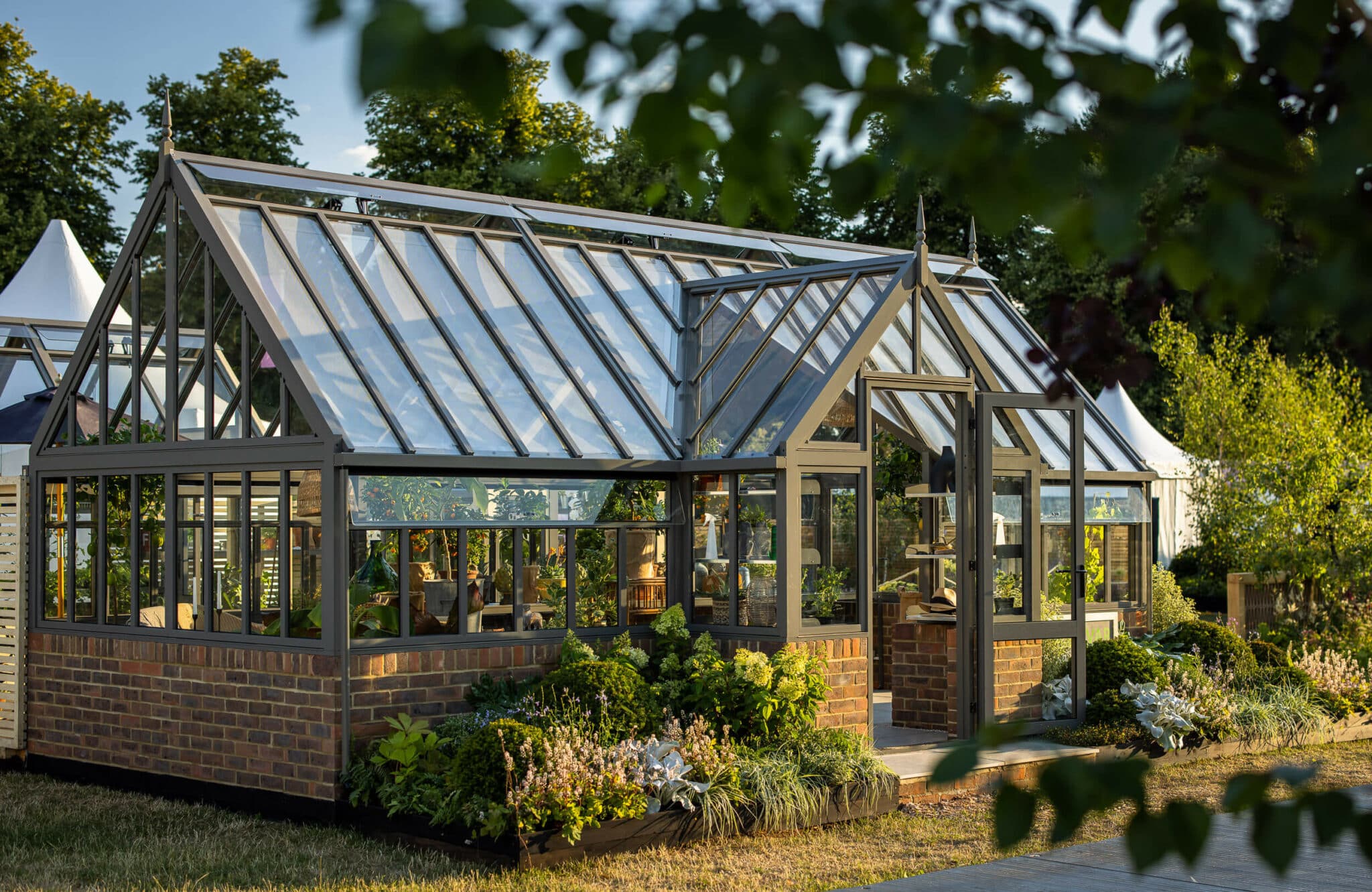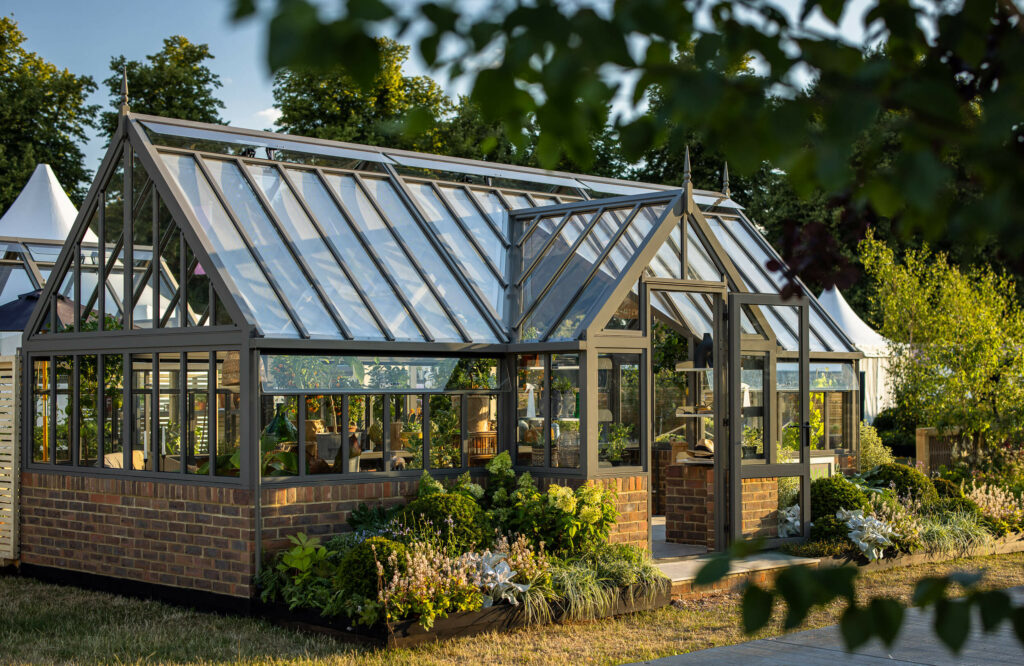 Why choose a Dwarf Wall ?
There's a number of reasons that you might opt to build a wall for your greenhouse. At this point it's important to point out that in almost every instant you are better off choosing the size and style of the greenhouse you want before embarking on constructing a wall for it. Greenhouse manufacturers tend to provide you with the specification for the wall so it can be made to fit the structure. If you build the wall for the greenhouse first then the likelihood is that you'll have to pay through the nose to have a structure custom built to fit it and this in the long run may end up costing you double what you might have paid if you'd built the wall to the greenhouse manufacturers specification. In any instant you might choose to construct a wall so your greenhouse fits in with existing building, choosing the same brick as a nearby garage for example.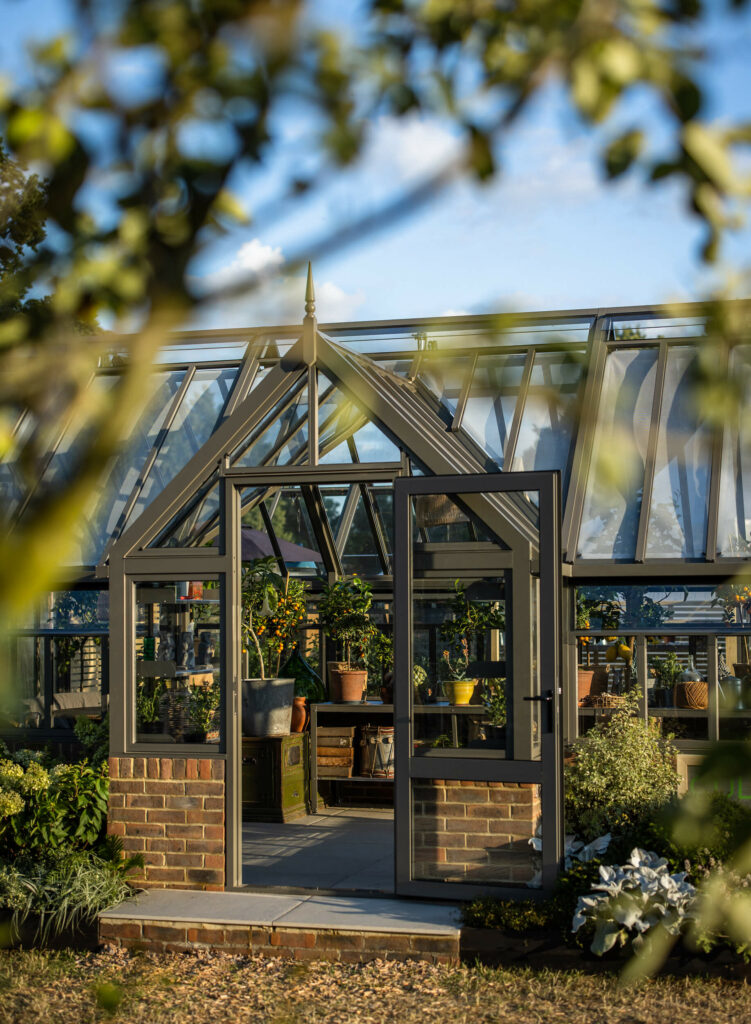 There's no denying a dwarf wall looks a little more traditional and perhaps that is your sole aim. From a growing perspective you tend to find that dwarf wall greenhouses have a more even temperature as the bricks warm in the day and this heat is retained into the evening. We tend to recommend a double skin wall which apart from being a proper job will provide a further layer of insulation in the cooler winter months. It's debatable what difference this might make to your heating bill (if you choose to heat it) as the rest of the structure is single glazed and that's where the majority of the heatloss will be. So there's just a few reasons why you might opt to build a wall for your greenhouse.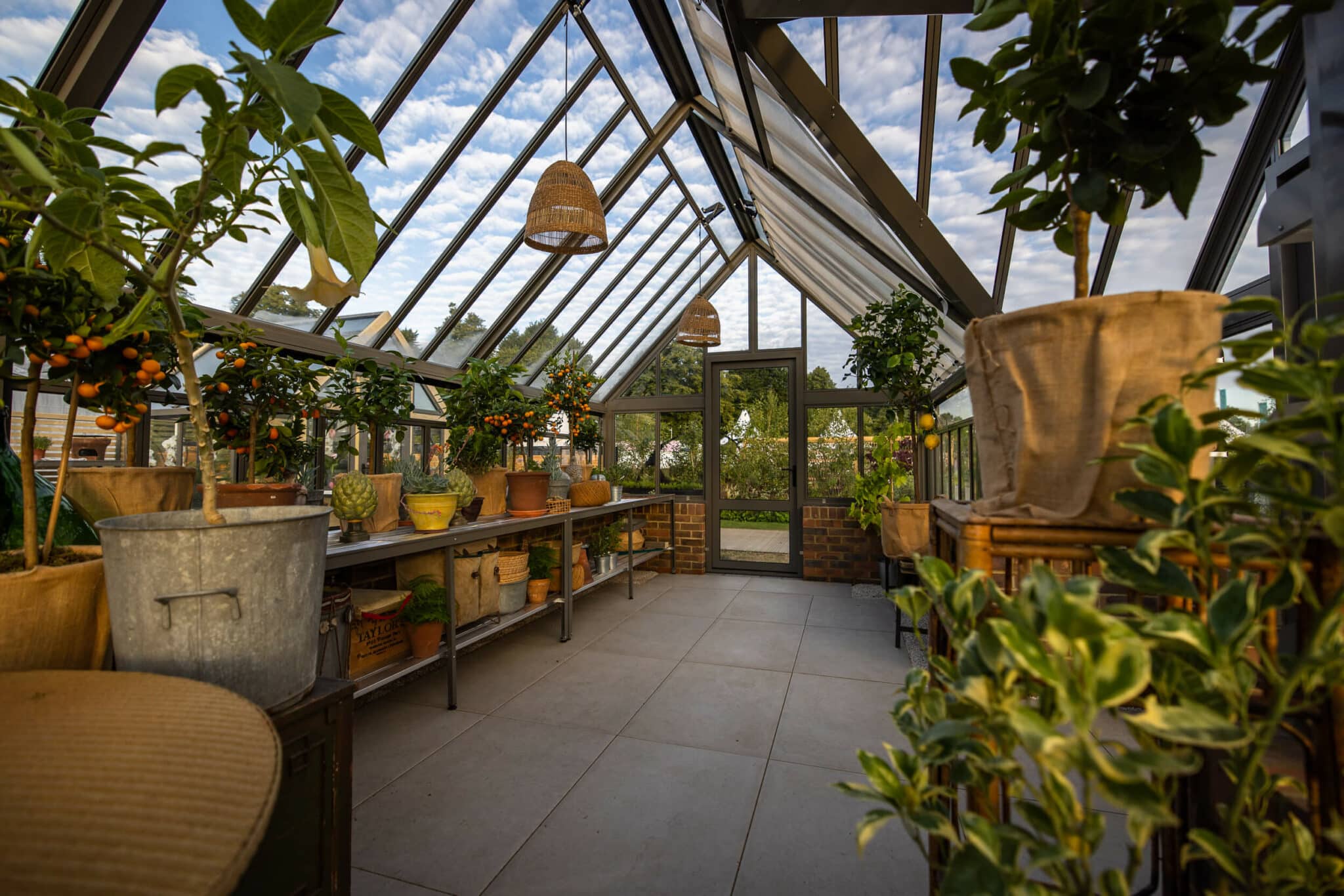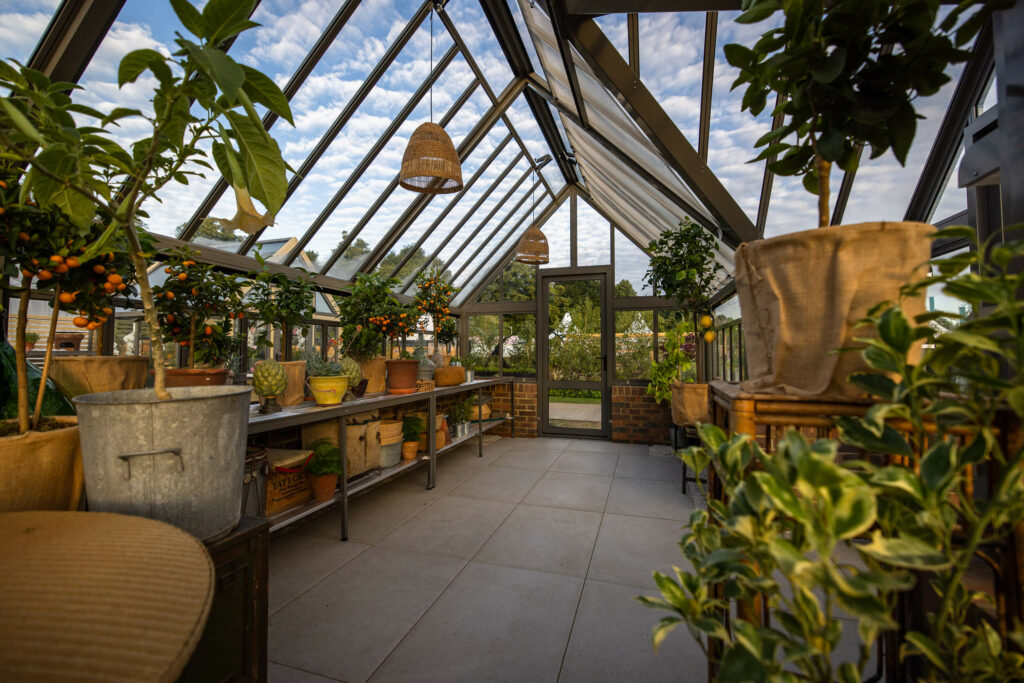 Choosing the right bricks
So you've made the decision to go for a dwarf wall greenhouse, now you've got the job of choosing the bricks. At this years show we opted for  Ashdown Cottage Mixture Brick, an affordable option that has flecks of grey and tones that match in with the quartz grey powder coating on our greenhouses. It's not uncommon to have a header course of bricks in a different colour and a solid Staffordshire blue engineering brick provides a strong means for us to drill into and fix down the structure. In this example the entire base has been made from Staffordshire blue bricks, a modern take on a dwarf wall which goes with the modern wider paned porch on top of it. There's a huge choice of bricks available to suit your tastes but the most important thing as far as we are concerned is that it is made to the right size to fit the greenhouse and in every instant we would provide you with a base plan for our greenhouses.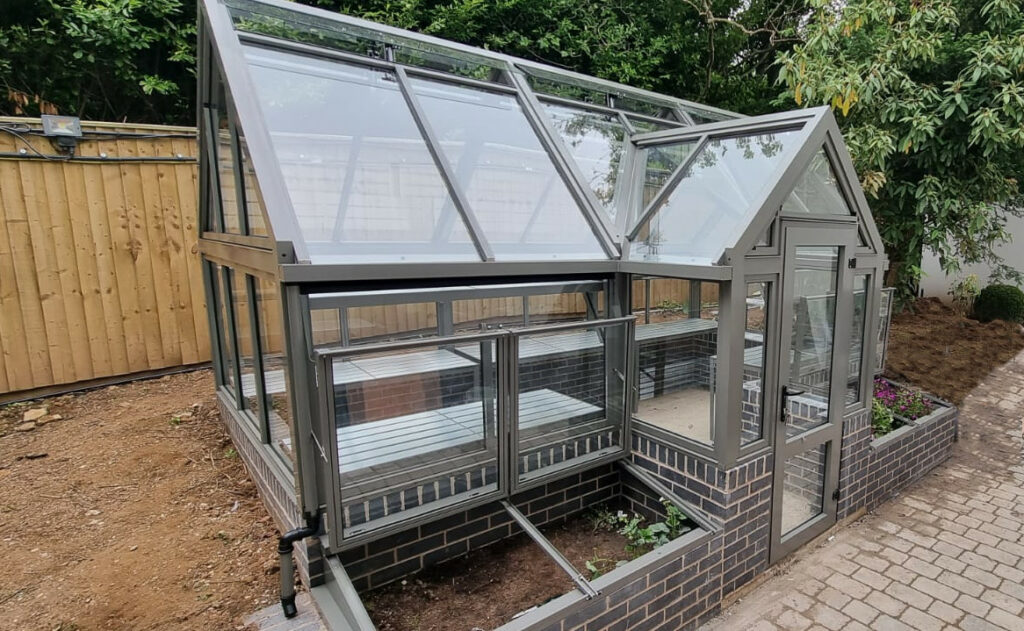 Written on: 9 September 2022 By Daniel Carruthers