We have moved
Written on: 22 January 2018 By Daniel Carruthers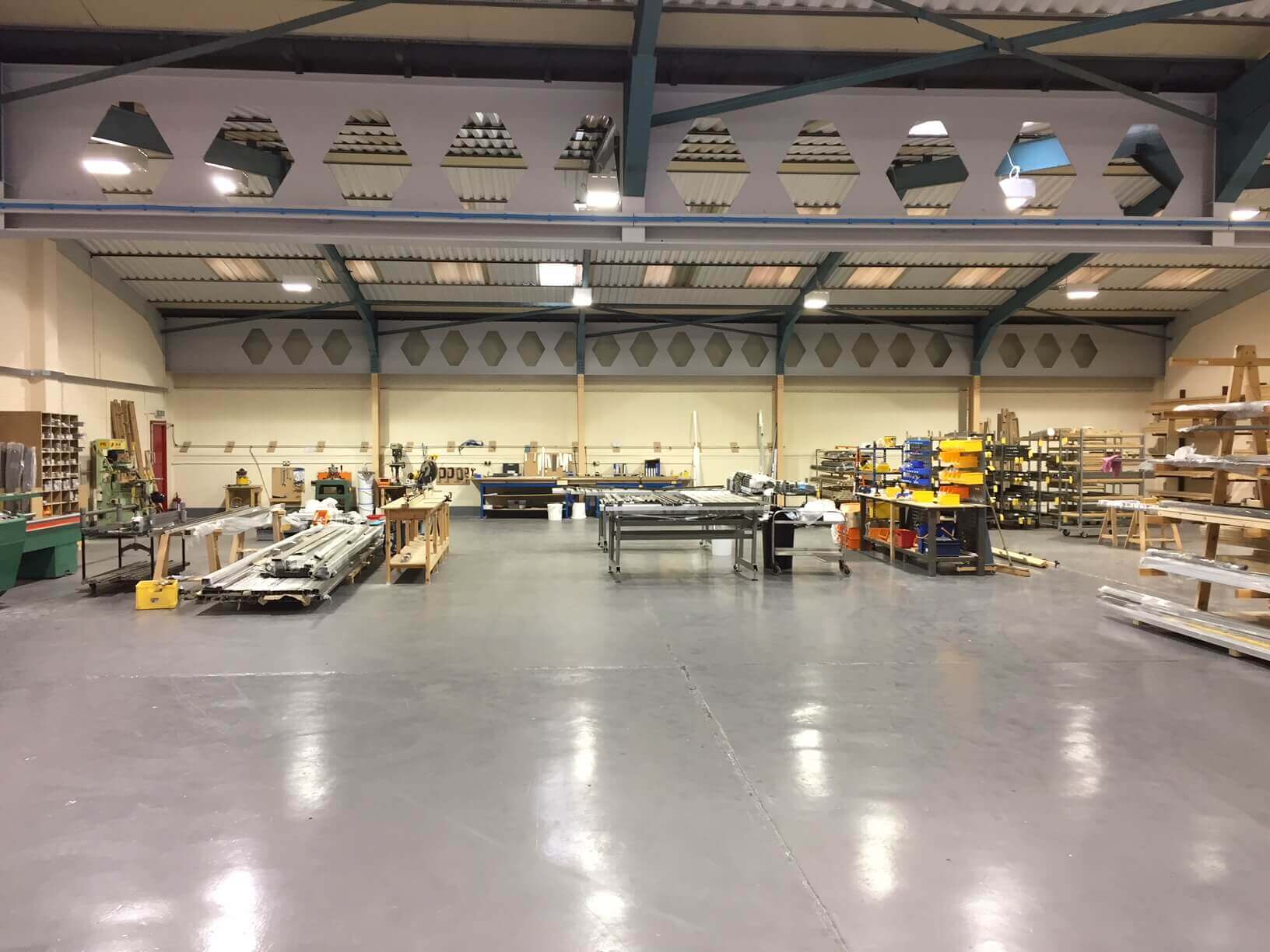 So the day has finally arrived where we are moving out of our old premises in Cheshire to our brand new greenhouse showroom in North Wales!
Well, that's not strictly true. We have been moving our big heavy machinery and setting these up for the past few weeks but today is the day that the office moved and we started work in our bigger workshop and greenhouse showroom in Wrexham.
More specifically, our new unit is in Ruabon just outside of Wrexham. Historically this area has been famous for the bricks and clay tiles industries but more recently has become home to technologically advanced companies like Brother and of course, it is now home to Cultivar Greenhouses!
---
What Does This Mean For Customers?
Well, firstly we have obviously got new contact details and these have now been added to our website. Our new Post Code is LL14 6HA should you be looking to reach us with the aid of a SatNav.
Apart from that, it is pretty much business as usual. One of the good things about the move is that our new greenhouse showroom & workshop in North Wales is much bigger. This means that we will be able to continue to offer competitive lead times from order to delivery.
Overall, the move to our new greenhouse showroom in Wrexham means that we will not only be able to offer our customers an even better quality greenhouse but also provide better customer service too!
We will continue to offer custom greenhouses which are made to order. Once you specify your design, we'll get on with producing it. As long as you have the site prepared we could have your brand new greenhouse up and running in as little as three weeks now!
If you haven't already, you can request a custom greenhouse quote from Cultivar here.
---
Why Not Give Us a Visit?
So we are starting 2018 in the best possible fashion, in new and improved facilities!
Should you be interested in paying a visit to our new greenhouse showroom in Wrexham, you can arrange a date and time by clicking here.
Our friendly team will welcome you with a cup of tea and answer all the questions you might have about our greenhouses and the advanced manufacturing processes behind them which will help to ensure that we quickly establish ourselves as one of the best greenhouse manufacturers in North Wales!
Of course, it isn't long now until the Spring Flower Show Season kicks off. So if you are keen to see our high quality greenhouses first hand at a location slightly closer to you, keep up to date with all of the events that we are planning on attending by following us on Facebook.
Written on: 22 January 2018 By Daniel Carruthers